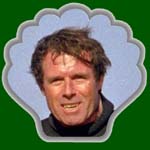 Dive Dry with Dr. Bill
#418: A Gift... But Not What I Hoped For
As Christmas approaches, I am sitting in my condo with streams of water coming through my leaking ceiling... and thinking back to other Christmases during my youth growing up in Chicago. I thought I would never admit to liking snow again... but if we were receiving a blanket of that instead of record shattering rain, my roof would not be leaking! Oh, well... the contractors will be repairing it soon, but the living room is all torn up with my furniture shoved into one corner until they do.
Our family Christmases were always wonderful events with my sisters, nieces and nephews, and my grandparents all converging to share time together. It was easy to get into the spirit with the way Mom and Dad decorated the house and evergreens outside. This year I'm thinking back to one Christmas I lost sight of the true meaning of the holiday. Back in the era of Buck Rogers, I had written Santa wanting a space helmet as one of my gifts. When I opened my gifts, I discovered one among them. Was I pleased? Selfishly not... I wanted a completely different style than the one I received and probably pouted a bit.
This year, whether others recognize it or not, we in southern California were handed a "gift." This gift was not only for ourselves... but for our children and grandchildren. Having spent time last week with my granddaughter Allison, that is becoming more and more important to me. I'm referring to the 3-2 vote last week (Dec. 16th) in which the Fish & Game Commission approved new marine protected areas (MPAs) for our region. I know I should be happy with any such gift, but it was not at all what I was hoping for.
When the Marine Life Protection Act was passed back in 1999, it mandated that the "best readily available science be used" in the process. Marine biologist generally agree that the minimum set-aside in MPAs should be on the order of 20-30% of the habitat, leaving the remaining 70-80% open for fishing and other "consumptive" uses. The Commissioners approved the final map, based on the Integrated Preferred Alternative (IPA) adopted November 10, 2009, by the South Coast Blue Ribbon Task Force (BRTF). I objected to the IPA back then because it did not follow what I (and many others) view as the "best readily available science" since a mere 15% of our waters were set aside as MPAs. This included the approximately 8% already designated around the Northern Channel Islands back in 2003.
Some will claim that marine reserves don't work. The science readily disputes this if anyone bothers to read it. Reserves do work... all over the world. And when they work, they don't just benefit the critters that live in them, although IMHO that is a worthy goal in and of itself. We need to "uncenter ourselves" as my favorite poet Robinson Jeffers wrote years ago, and look at the Big Picture that extends from the simplest chemical elements to the far reaches of the Universe, and includes every living thing (even my friends from the planet Xanadu). An important outcome in designing this network of MPAs should be the success in achieving "spillover," that is having critters and their young (eggs, larvae and juveniles) "drift away" (with apologies to Dobie Gray) and repopulate the adjacent unprotected areas. This function of replenishing the rest of the coastline is a core aspect of marine reserve theory, and one the fishing community needs to understand since it benefits them.
Whether you agree with me or not, I'm sure many of the island's residents are interested in seeing just what portions of our coastline received protected status. Several of them already had some level of protection. On the island's leeward side, the West End Marine Invertebrate Reserve was essentially retained as the "Arrow Point to Lion's Head Point SMCA (State Marine Conservation Area)." The Blue Cavern reserve near USC was expanded slightly and designated as a SMCA, and a new area near it encompassing Bird and Ship Rocks was also designated as a SMCA. The area around Long Point became a new State Marine Reserve (SMR). The Casino Point Dive Park finally obtained official protection as a "no take" SMCA and Lover's Cove retained its protected status as well.
Although neither the Casino Point or Lover's Cove SMCAs meet the criterion of being large enough to serve as truly effected marine reserves, they do provide educational value for those who enjoy them as divers, snorkelers and glassbottom boat or semisub passengers. Although the MPAs on the leeward coast are not entirely the areas I suggested based on my early research and scientific publications about marine reserves for the island back in the 1990s, they do seem to offer a reasonably good network on this side of the island.
The windward side is where I have my greatest misgivings. Here the Farnsworth Bank protected area is retained as an SMCA, with the addition of two new ones: an onshore region in the vicinity of China Point and Cat Harbor. This complex of reserves provides what I feel is a very poor network that will not be very effective on our windward coast. Habitats on this exposed coast differ significantly from those on our leeward side. The Cat Harbor habitat is fairly unique and will not have connectivity with any similar habitats in my opinion. Even worse is the siting of the new Farnsworth Onshore SMCA. Located at the island's widest point, I feel currents passing this area will carry adults, juveniles, larvae and eggs out into the open sea and produce little to no spillover effect to benefit the adjacent unprotected areas. I wrote many letters in opposition to this particular designation last year.
Our windward coast would have been much better served by the designation of reserves in the region from Ribbon Rock to Catalina Head and either the Little Harbor or Salta Verde regions. These locations would have increased the chance that propagules coming out of the MPAs would land in unprotected areas of the island and help re-establish them, thus enhancing fishing. As it stands, I don't see the current "network" on the windward side serving much purpose other than to protect Farnsworth Bank from some ground fishing activity.
Maybe I'm just not in the right holiday spirit. Maybe I should be glad for what we got and leave it at that. Okay, so it is just a half-baked scheme that affords reasonable protection only on one side of the island. At least it's a step in the right direction. But then I think back a week to when I was holding my granddaughter in my arms and talking with my son Kevin and his wife Mary. I don't see this as a magnanimous gift for them... or for future generations. Hopefully it IS just a start and we will someday (soon?) reach the levels that science suggests we need. I will close with my wishes to all for a Merry Christmas and a Happy New Year.
© 2010 Dr. Bill Bushing. Watch the "Dive Dry with Dr. Bill" underwater videos on Catalina Cable TV channel 49, 10:00 AM and 5:00 PM weekdays and on Charter Communications Cable channel 33 at 7:30 PM on Tuesdays in the Riverside/Norco area. Please help me climb out of self-imposed poverty... buy my DVD's (see this link). Yes, take Dr. Bill home with you... we'll both be glad you did!
To return to the list of ALL of Dr. Bill's "Dive Dry" newspaper columns, click here.

The new array of Marine Protected Areas (MPAs) adopted by the Fish & Game Commissioners .
This document maintained by Dr. Bill Bushing.
Material and images © 2010 Star Thrower Educational Multimedia