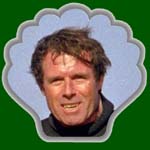 Dive Dry with Dr. Bill
#600: Cousteau Family Camp, 2014
As I write this 600th column in my "Dive Dry with Dr. Bill" series, I start to wax nostalgic thinking back to not only the first one I ever wrote but even farther back to when I first arrived on this incredible island August 24, 1969, on board the dive boat "Golden Doubloon" to start teaching marine biology at the Catalina Island School for Boys (Toyon Bay). Pretty good for a guy who can rarely remember where he put his golf cart keys! Marine biology has been a part of me dating back to my days as a youngster living near the beaches in northern Florida. Once we returned to Chicago, I had to rely on television to keep in touch with the ocean through shows like "Sea Hunt" and documentaries like Jacques-Yves Cousteau's "Silent World." I guess I always knew what I wanted to be if I ever actually grew up (still working on that).
Last week I had a little reunion celebrating an event 40 years ago when I first encountered Jean-Michel Cousteau's "science guy," Dr. Richard C. Murphy. Murph was out on a huge sailing ship known as the "Golden Dawn" anchored right in Toyon Bay. He was checking out the school as a possible base of operations for Jean-Michel's Project Ocean Search (POS). Later the boat was sold, but Jean-Michel and Murph decided to base POS Catalina at our school and I was asked to join the staff along with the likes of Dr. Sylvia Earle, Don Walsh and others. This initial meeting led to many adventures over the decades with these two including working on a two hour documentary about the Channel Islands as part of the Cousteau's Rediscovery of the World series on Turner Broadcasting.
On Friday I hopped on board Catalina Diver's Supply's (CDS) dive boat Scuba Cat and headed up to Howland's Landing to rejoin my old friends at Cousteau Family Camp offered by Jean-Michel's Ocean Futures organization and hosted by Catalina Island Camps. I hadn't seen them since we filmed the mating squid off Catalina last December for an upcoming IMAX film .This year Nan, Jean-Michel's partner and co-founder of Ocean Futures, was at the camp. I hadn't seen her in a few years so it was great to reconnect and get updated.
While we were up there, two groups of Family Camp participants went out snorkeling with Jean-Michel, Nan, Murph and Holly Lohuis. I stayed high and dry on board so I could take stills of the activity for this column. This is the first year my visit to the Camp coincided with the snorkel trip since I usually come out on the last day for the skit night and the fine wines that we sample afterward. It was fun to watch the youngsters get all excited snorkeling the waters of Emerald Bay near Indian Rock. I even got into the act of "edumacation" when the kids started asking me questions about the critters that were being brought up for them to see (and, of course, returned back to sea).
Now I know only a few locations on Catalina's leeward coast where it is easy to find sand dollars... those flattened relatives of the sea urchins. Emerald Bay was not one of them, but Murph brought up several specimens both living and dead. The closest dive spot where I have filmed sand dollars was nearby Arrow Point. Murph said he didn't remember seeing them here in the 15 years he's been at Cousteau Family Camp. When I dive this site, I am usually off in the deeper water seaward of Indian Rock. Eric Mahan of CDS said he has seen them but only in the shallows on the inside of Indian Rock.
Murph also brought up several live sea urchins as well as the tests (exoskeletons) of a few who have departed for the Great Ocean in the Sky. As Murph was explaining how sea urchins and sand dollars were related, I looked at the sea urchin tests. Recently I've noticed several dead sea urchins in our dive park and wondered if the elevated water temperatures were making them more vulnerable to the "wasting disease" pathogens that cause die-offs during El Ninos and other warm water events. On two of the urchin exoskeletons I did notice blackened areas suggesting they might have succumbed to this malady. I remember diving Ship Rock during one such warm water episode and seeing hundreds of dead sea urchin tests all over the submerged rocks.
One of the things that has always impressed me about Jean-Michel and Murph (and now Holly) is how accessible they are to people. While Jean-Michel and his father before him were well known for their films, books and media-based educational programs; his ability to connect with children and adults on a one-to-one basis is what makes Family Camp so appealing. The Camp is open to the general public. You can get more information about Cousteau Family Camp from the following web sites: http://www.oceanfutures.org/learning/ambassadors-environment/locations/family-camp-catalina-island-california and http://catalinaislandcamps.com/jean-michel-cousteau-family-camp/
© 2014 Dr. Bill Bushing. Watch the "Dive Dry with Dr. Bill" underwater videos on Catalina Cable TV channel 29, 10:00 AM weekdays and on Charter Communications Cable channel 33 at 7:30 PM on Tuesdays in the Riverside/Norco area. You can also watch these episodes in iPod format on YouTube through my channel there (drbillbushing). Please help me climb out of self-imposed poverty... buy my DVD's (see this link). Yes, take Dr. Bill home with you... we'll both be glad you did!
To return to the list of ALL of Dr. Bill's "Dive Dry" newspaper columns, click here.

Jean-Michel with camper and Murph regaling the kids with critter stories; Holly pretending to be a seal
(not the Navy kind) and beauty and the beasts (Holly, Murph, Dr. Bill and Jean-Michel
This document maintained by Dr. Bill Bushing.
Material and images © 2014 Star Thrower Educational Multimedia